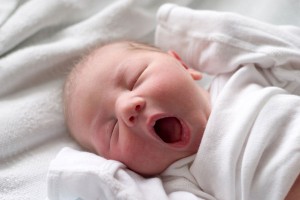 The National Institute of Health's Infant Development Information
The National Institute of Health's Toddler Development Information
Getting Started with Baby Sign Language
Zero to Three: Your Child's Development
Zero to Three: Challenging Behavior Tools & Tips
Zero to Three: Grandparents – Sharing the Care
Understanding Early Sexual Development
Recommended Reading:
Learning How To Share A handy one-sheet about toddlers and sharing by Harriet Heath, PhD.  Dr. Heath is a Developmental Psychologist and is also our partner in our Milbridge Playgroup.
Positive Discipline: A Guide for Parents
Other Resources:
Baby Sign Language: We've been having some interest lately in parents teaching their babies sign language. Baby Sign Language online offers a dictionary of over 600 American Sign Language (ASL) signs, an instructional video for each sign, as well as teaching notes. Check it out and let us know how it goes for you and your child!  Here's a little preview from their website:
WHEN TO START:
6-8 months old is a good time to start. The younger you start signing, the earlier your baby will start signing back. But when you start very young, you need to be more patient. With a newborn, for example, it may take six months before that child signs back, while a six-month-old may only take two months to sign back. Starting later, for example, when a child is 18 months' old, is fine too. Children who start later will typically catch on much faster because their cognitive and motor skills are so much more advanced. Many older children will catch on within a week.
(From the Frequently Asked Questions at www.babysignlanguage.com).