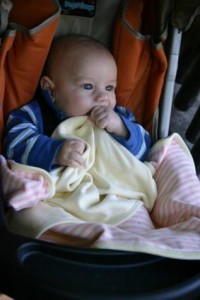 Did you know that 4 out of 5 car seats are used incorrectly?  With all the different shapes and styles of car seats it's so easy to miss a step here or there.  Sometimes a car seat just doesn't fit well with some cars or trucks. And sometimes our seat belts just don't buckle as tightly as they should, which is normal after the wear & tear they go through in our busy lives.  We can help!  We can help you fit your seat snugly in your car and make sure you are comfortable knowing you have all the latches, harnesses, etc connected correctly for your child's safety.
Maine law requires that:
Under 40 lbs.: must be secured in a child safety seat.
Under 8 years old and between 40 – 80lbs: must be secured in a federally approved child restraint system (a forward-facing child safety seat or a booster seat).
Between 8 yrs and 18 yrs (and

over

4' 9" tall): must be secured by a vehicle seat belt (if the child can sit in the seat with the belt fitting properly).
And for children under 12 years old and less than 100 lbs.: must be properly secured in the rear seat of the vehicle, if possible.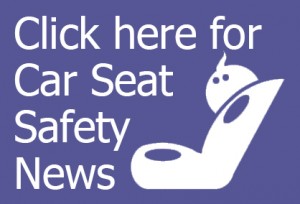 Don't get stuck without the right safety seat for your child. Maine's Bureau of Highway Safety provides folks in Maine with child passenger safety seats at no cost*.  If you are eligible for WIC, SNAP, TANF or MaineCare you may be eligible for a free car seat.
Make an appointment today with a Certified Child Passenger Safety Technician in your area to get your current car seat checked for the right fit and installation, or to get a new seat for your child(ren).  CPS Technicians in Washington County are:
Machias – Maine Families
On the Down East Community Hospital Campus | Contact: Anneke 255-0481 or Nicole at 255-0438
If you have ANY questions about child safety seats or the Bureau of Highway Safety's Car Seat Distribution program call one of the techs listed above today. Or click here to visit the Maine Bureau of Highway Safety website for a list of inspection stations and car seat distribution sites throughout the state.
* Income restrictions apply
OUR TECHs FAVORITE RESOURCES:
Buckling Up When You're Pregnant: A guide to using your seatbelt when you're expecting
Checklist – Rear and Forward Facing – our Safety Tech's favorite checklist for parents! Two-sided checklist covers installation tips for kids of all ages
Find The Right Fit: Use this handy chart to find the right car seat for your child's age & size
Maine Child Passenger Safety: Brochure from Maine Bureau of Highway Safety which outlines Maine law plus the latest recommendations for child car seats
Safety Seat Warnings and Recalls: Search this site to see if your child's safety seat has had a recall warning issued
Why rear-facing is safest:  We can't say enough about how important this is.  Here are two great articles for parents to read about the benefits of keeping children rear-facing:
Keeping Young Children Safe in Cars has great statistics and explains why the American Academy of Pediatrics (AAP) has changed their recommendations to keep children rear-facing longer
Keeping Your Child Rear Facing is a short and powerful summary citing crash test stats and highlighting AAP and NHTSA rear-facing recommendations
Rear Facing Safety Explained in Pictures: Check out this great infographic from Parenting Pod. They explain crash forces and how children's bodies are affected when riding in car seats.  This graphic shows why it is so important that toddlers stay rear-facing.  Here's a sneak peak at a little piece of this terrific infographic:

MORE RESOURCES WE RECOMMEND:
The Ultimate Car Seat Guide: An interactive online tool from SafeKids.org to find the right car seat for your child's needs
Car Seat Safety for Kids: Tips and tons of great resources and information from the Children's Hospital of Philadelphia (CHOP)
Top 5 Things to check when buckling your child in a car seat
Tips for Transporting Premature Babies: a handy information sheet if your baby is born early or requires a car bed when traveling
Parents Guide To Playing It Safe: The National Highway Traffic Safety Administration (NHTSA) put together this comprehensive guide for parents on child safety in and around vehicles.  Includes a list of safety features for most makes & models of vehicles
Surprising Dangers of Infant Car Seats: A great article for parents of newborns and a reminder to use that infant carrier only when traveling in your vehicle
Teen Driving Infographic: This chart illustrates the pitfalls and risks for teen drivers and where parents can make a difference. Crash data collected from 2014. Great conversation starter