The Beth C. Wright Cancer center is holding their first annual Festival of Lights. This outdoor event is free for families and is open on Friday and Saturday evenings from 4:30p – 7:30p through January 2nd, including the holidays.
"We will be offering an opportunity for the community to gather safely outside following COVID guidelines to enjoy a night of surprise and wonder as we light up our gardens and woods."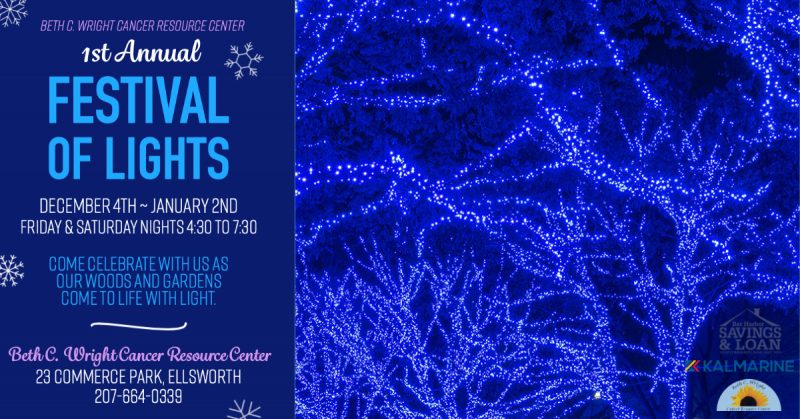 The events is free but donations are gladly accepted too. For more information click here or call 664-0339.