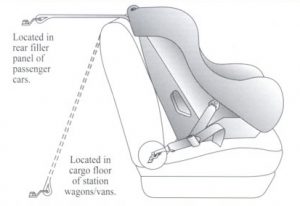 Washington County needs more folks to become child car seat safety technicians.  This is a great training for grandparents, parents, daycare workers, or anyone really that has kids or works with kids, or looks out for kids.
Becoming a safety technician means that you will learn all about car seats, how all the different kinds of seats and sizes work, why they work, and most importantly, the best way to install them so they work.
Did you know that 3 out of 4 car seats are installed or used incorrectly?  That's a pretty frightening statistic.  Becoming a tech means that you will have the knowledge to install your child's seat safely every single time and you will be able to help educate other parents and caregivers to do the same.  And if you are interested, you can use your certification to get involved with other technicians and conduct car seat trainings and seat check events.
Washington County currently has only 4 active car seat technicians. We need more people who are motivated to help keep our kids safe, and for the first time, we have a technician training being offered right here in Machias.  The training is June 13 – 16 from 8am – 5p each day (except Thursday which is until 2 or 3p) and lunch will be provided free.  The last day of the training will include a public safety check event so you can put your new-found skills into action.   The cost for the entire 4-day training, materials, handbook, supplies, and 2-year certification is only $85 and there is a scholarship fund available to help some folks pay for the cost*.  Click here to enroll in the tech training or to learn more about the class.
And if you have any questions about becoming a technician or about car seat safety, give Anneke or Nicole here at Maine Families a call at 255-0481 or 0438.  We are both safety techs and would love to share our stories and experiences with you.
* Sunrise Economic Council offers scholarship money to pay for training costs for low to moderate income families if the training and/or certification will increase their opportunities for immediate employment or job advancement. Contact SCEC's Peter Rensema at 255-0983 or email prensema@sunrisecounty.org for more information about this scholarship fund.