As we get closer to the holidays many parents start to feel the pressure of the season… unpredictable weather, lowered temperatures and rising heating costs, scheduled holiday events and social gatherings, all while trying to meet the needs of family and friends.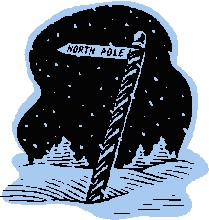 The American Psychological Association has put together a handy list of tips for parents to help them deal with holiday stress.
Set expectations – Talk to your kids about expectations for gifts and holiday activities. Be open with them if money is an issue. Depending on a child's age, parents can use this as an opportunity to teach their kids about the value of money and responsible spending. And be realistic. Take small concrete steps to deal with holiday tasks instead of overwhelming yourself with goals that are too far reaching for a busy time.
Keep things in perspective – Try to consider stressful situations in a broader context and keep a long-term perspective. Avoid blowing events out of proportion and teach your kids how to keep things in perspective, including what type and the number of gifts they receive.
Make connections – Good relationships with family and friends are important. So, view the holidays as a time to reconnect with people. Additionally, accepting help and support from those who care about you can help alleviate stress. Even volunteering at a local charity with your kids is a good way to connect with others, assist someone in need and teach your kids about the value of helping others.
Take care of yourself – Pay attention to your own needs and feelings during the holiday season. Engage in activities that you and your family enjoy and find relaxing. Taking care of yourself helps keep your mind and body healthy and primed to deal with stressful situations. Consider cutting back television viewing for kids and instead, get the family out together for a winter walk. It promotes activity and takes kids away from sedentary time and possible influence from advertisements.
If you continue to feel stress around the holidays, consult with a psychologist or other licensed mental health professional. He or she can help you identify problem areas and then develop an action plan for changing them.
For more information on these and other tips click here for the APA's website.