To keep your smoke detector in good working order – some folks make it a habit when they change their clocks for daylight savings in the Spring and Fall, they change their smoke detector batteries too.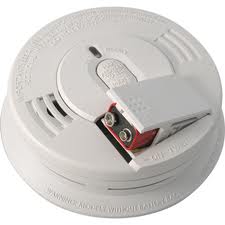 Remember smoke detectors do eventually expire, usually lasting about 8-10 years. So if it's been awhile since you installed them, you may want to pick up a new one, or ask your Maine Families Home Visitor for a free replacement smoke detector. Make sure it's installed where you can hear the beep where you sleep! Half of home fire fatalities occur during the hours of 11pm and 7am when most people are asleep.
For more great fire safety information, check out Safe Kids' fire prevention tips.