Halloween is a tricky time of year for kids to be out on the street; it's getting dark earlier, it's getting cold so kids are bundling up more, and if they're wearing costumes it can make it even harder for them to see what's around them. Add to that the excitement of walking, talking and sharing candy with friends, plus that other great distraction that affects kids of all ages – texting.
Safe Kids Worldwide has come up with a handy infographic (you can download by clicking here) to help kids, and their parents, walk safely around vehicles.  Check out the graphic and talk to your kids.  Whether they are walking in parking lots, along roads or just in their own driveway, keeping these tips in mind will keep them safer.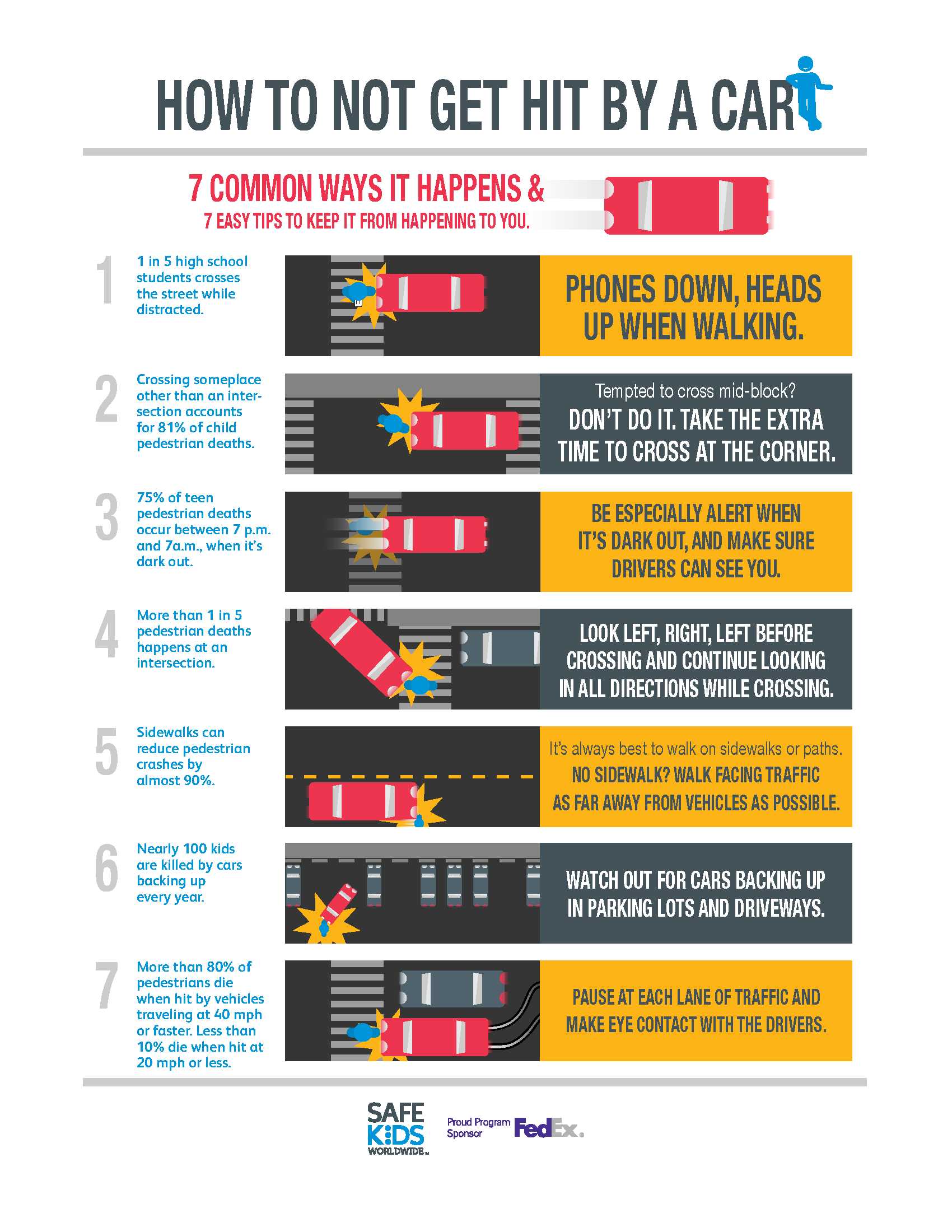 For more helpful tips on walking safely check this link out from Safe Kids Worldwide and click on this link for their Halloween Safety tips.