Congratulations to our partners The Community Caring Collaborative! The CCC just received the green light from the Obama Administration to implement a brand new model the CCC has created to help young parents in Washington County. In addition to the federal support, the CCC will receive $100,000 from Maine's John T. Gorman Foundation to get their new program up and running within the next year.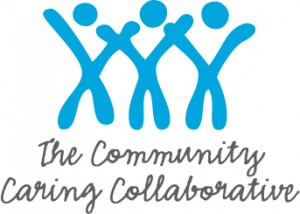 The CCC's new program, Family Futures Downeast, is an innovative approach to higher education, the aim — to help young parents earn educational credits for life skills while helping them to identify and access career paths. At the same time, the program also supports their young children, providing early education opportunities and childcare right on the campus while parents attend classes.  The pilot program will be offering classes on both Washington County college campuses: at UMM in Machias and the Washington County Community College in Calais.
Click here for a great article about this brand new program from the Bangor Daily News.
The CCC has created many innovative programs here in Washington County, implementing them in collaboration with local partner agencies.  Some of their programs include the Bridging Program, the Hope Fund, and ECCO (which is also known as Early Childhood Consultation and Outreach). Click on the links to read more about the CCC's services and the great work they do!