This week is Fire Prevention week – did you know that half of fire related deaths in the home occur between 11pm and 7am when most families are sleeping? Safe Kids Worldwide wants to remind parents to make sure they have working smoke detectors in all bedrooms.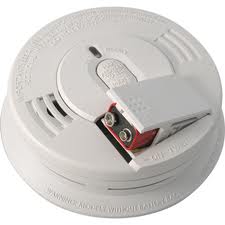 Click here to download their handy Fire Safety Checklist and share this with your kids, it's a great way to make sure your kids understand your family's safety plan. And if you've moved recently it's the perfect time to come up with a safety escape plan for your new home.
Check your smoke detectors, make sure you can hear the beep where you sleep, and if they are over ten years old, it is recommended they be replaced with new ones. Your Maine Families home visitor can help you get your smoke alarm replaced if it's old or no longer working.
Don't have a Fire Escape Plan yet?  Click here to download Safe Kids handy Home Fire Escape Plan checklist.   And for more great tips on fire prevention & home safety, check out Safe Kids Worldwide.