This Wednesday, bring your kids or grandkids for a hands-on cider pressing experience. Children can learn about how to make cider from apples grown right here in Washington County.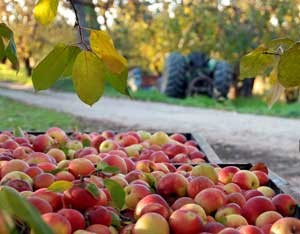 If you have apples that might be kind of mushy you can bring them for pressing, and don't forget to bring a container so you can take some of the raw cider home with you!
This event is free and open to everyone, but the first half hour is especially for young kids. Presented by Healthy Acadia's Farm to School Program, the cider-pressing will take place at UMM on Wednesday, October 14th at 10:30am.
For more information contact Regina Grabrovac at Healthy Acadia: 255-3741 or email her at regina@healthyacadia.org.