Two fun events for kids are happening at Machias' Porter Memorial Library this Saturday. "Scupper" a beautiful golden retriever, who is also a therapy dog owned by Judy Bielecki, will be at the library to greet children for the 11am story hour. Scupper is warm, friendly and gentle, a great opportunity for small children to get up close to a large dog.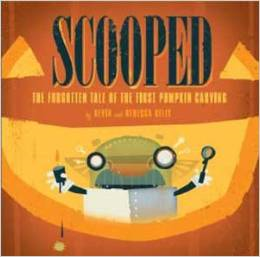 And at 2p, husband & wife writing team Kevin & Rebecca Kelly will get your kids dreaming about jack-o-lanterns as they read their devilishly clever book "Scooped: The Forgotten Tale of The First Pumpkin Carving". Full of rhymes, great illustrations and unforgettable characters, this will be a fun event for all ages.
The Porter Memorial Library is at 92 Court Street in Machias. For more information contact them at 255-3933.