Did you know that 9 out of 10 parents move their kids out of booster seats into regular seat belts before their child is big enough?  Many parents are not aware that a child needs to be 4 foot 9 inches tall and weigh between 80 and 100 pounds before they can sit comfortably in a regular seat belt.
Most kids are moved out of their booster seats when their bodies are too small, which makes using the shoulder belt uncomfortable.  The discomfort prompts them to slide their arm out or tuck the shoulder belt behind them making them even more vulnerable to injuries in a potential crash.  Check out the chart below for some great information on booster seat safety: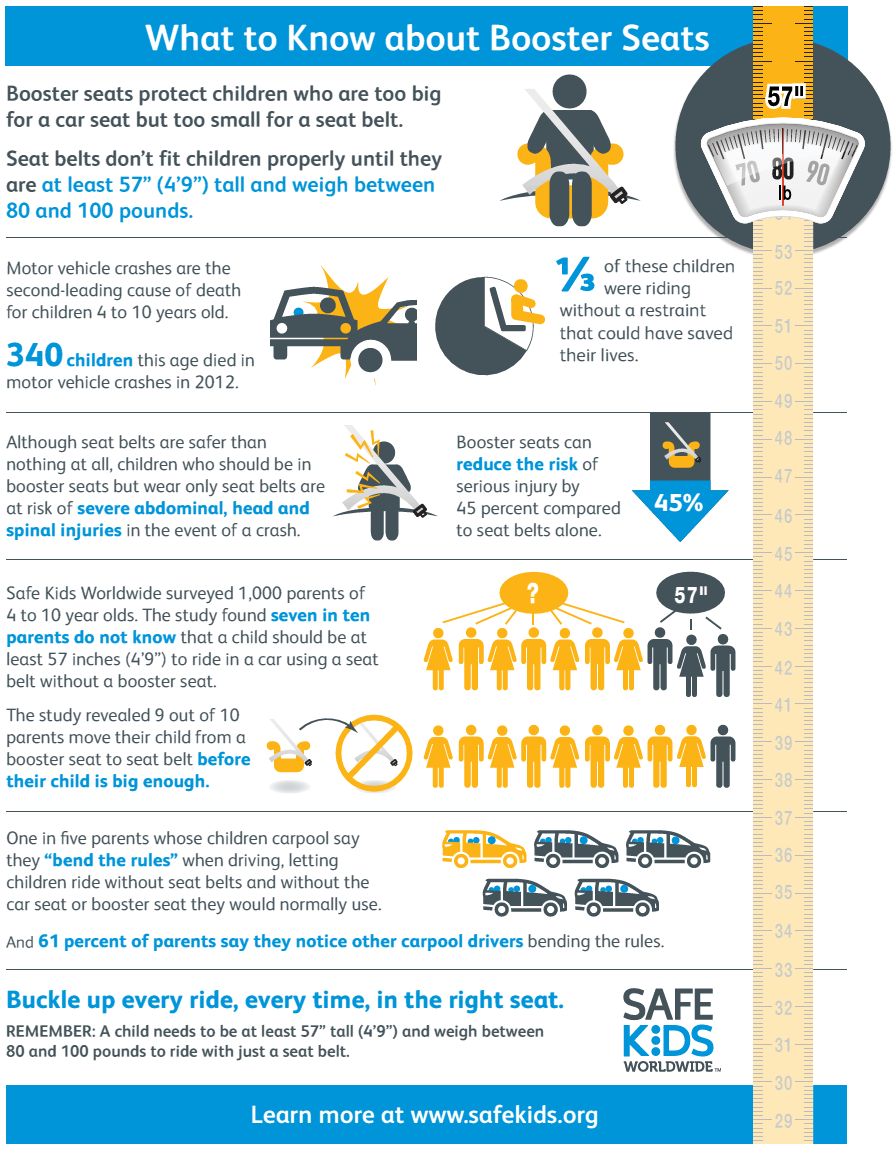 This week is national Child Passenger Safety Week. For more information on booster seats and car seat safety for kids checkout SafeKids Worldwide.
If you have any questions about the safety of your child's car seat, if there are any recalls on it, if you have the right seat for your child's size, or if you just want to make sure it's installed safely, click here to find a certified Child Passenger Safety Technician near you or call us at 255-0481.