A recall was issued for several magnet products from Design Ideas.  Their Rubber Ducky, Blowfish and Splat magnets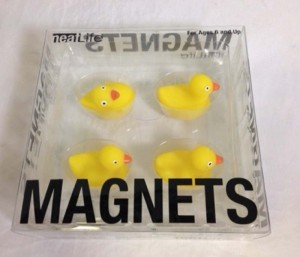 pose a hazard to small children because the magnets can come loose from the toy.  Magnet ingestion is extremely dangerous to children and can cause severe injuries and death.
Anyone who purchased these items must dispose of them safely or place them out of the reach of children.  Contact Design Ideas at (800) 426-6394 for a refund.
For more information on these or any other product recalls go to the US Consumer Product Safety Commission's website.